The pixel 5a has been released on August 26th 2021. It embbed the same processor than the Pixel 5, the Snapdragon 765G.
Unfortunately, the pixel 5a still embed the same camera that Google use for 5 years now. You will have to go with the Pixel 6 if you want the new improved camera.
Pixel 5a with 5G has a IP67 water protection rating.
The Pixel 5a will only be available in the U.S and Japan for now.
Google Pixel 5a Specifications:
| Model | Pixel 5a |
| --- | --- |
| Announcement | August 17th, 2021 |
| Release Date | August 26th, 2021 |
| Starting Price | $449 |
| Colors | Mostly Black |
| Storage | 128GB |
| Display | 6.34″ OLED (2400px x 1800px) |
| Processor | Snapdragon 765G |
| RAM | 6GB |
| Rear Camera(s) | 12.2 Mpx |
| Battery | 4680mAh |
| Android Version | Android 11 |
| Weight | 183g (6.45 oz) |
Pixel 5a pictures:
Here are the official photos from the Google Pixel 5a. We can see the IP67 in action as Google dropped some water on it.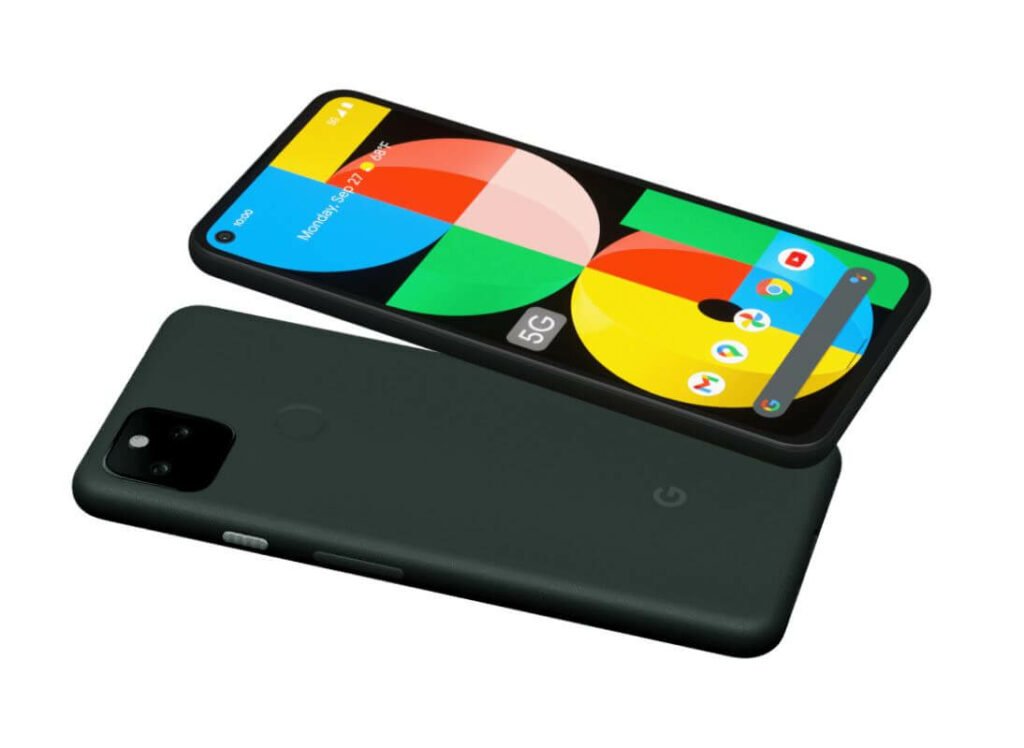 List of Pixel 5a with 5G issues:
Pixel 5a screen cracked
Some users on reddit have reported that their Pixel 5a screen has cracked after only a few weeks or month. The screen seems to crack even when the phone is used with a screen protector.
The Pixel 5a seems relatively fragile, as screen might break after only a small drop of a foot high, on hardwood floor. Most phone resists much more than that.
source: https://www.reddit.com/r/GooglePixel/comments/psc6m1/google_pixel_5a_screen_cracked_and_is_completely/
Pixel 5a overheating issu

e

The pixel 5a has an overheating problem. Many users reported the overheating issue while filming in 4k at 60fps. The Pixel 5a shows a message after a few minutes of recording. The overheating message is the following: "Device is too hot. Close Camera until device cools off."
Pixel 5a touchscreen issue
The Pixel 5a have some touchscreen issues reported by several users. When a user touche the screen, there appears to have some ghost touch in the bottom of the screen. Google is investigating this problem, and this should most likely be fixed with a software update.
Pixel 5a lagging issue
Many pixel 5a users have reported lagging issues when using their phone. It sometimes relates to a overheating issue. It also happened for some users on a totally normal usage, without the phone to overheat.
Has Google fixed the Pixel 5a with 5G issues?
Google is investigating the overheating problem with the Pixel 5a.
Is there a class action for the Pixel 5a 5G ?
No class action for the Pixel 5a 5G yet.