Introducing the Google Pixel Tablet: Everything you need to know
Looking forward to the latest tech gadgets? Get ready, because in June 2023, Google is set to launch its highly anticipated Pixel tablet. Packed with exciting features and a sleek design, this tablet is sure to be a hit in the market. Here's a complete overview of what we know so far:
Specifications
Prepare to be surprised by the impressive specifications of the Google Pixel tablet. It features an 11-inch OLED display that promises vibrant colours and sharp images. Powered by the Google Tensor G2 chip, this tablet offers lightning fast performance and exceptional efficiency. With 8GB of RAM and 128/256GB of storage space, you'll have plenty of room to store your files, applications and media. Plus, it has a 12.2MP rear camera and an 8MP front camera to capture stunning photos and videos.
Features
The Google Pixel Tablet is designed to meet all your entertainment, productivity and creative needs. Let's take a closer look at its key features:
Powerful Google Tensor G2 chip: the tablet's advanced processor ensures smooth multitasking, fast app launches and impressive battery life. Say goodbye to sluggishness and hello to smooth performance.
Brilliant 11-inch OLED display: Immerse yourself in a world of vivid images and enjoy smooth scrolling and gaming experiences, thanks to the tablet's high refresh rate.
Immersive audio: With four built-in speakers, the Google Pixel Tablet delivers rich, immersive sound that enhances your entertainment and gaming sessions.
Comfortable design: The tablet features rounded edges and a textured aluminium back, providing both style and comfort during extended use.
Long-lasting battery: Enjoy uninterrupted entertainment with the tablet's long-lasting battery, which provides up to 12 hours of video playback on a single charge.
Versatile camera system: Capture breathtaking photos, record high-quality video and make crystal-clear video calls with the tablet's versatile camera system.
Clean and intuitive Android 13 operating system: The Google Pixel Tablet runs on the latest Android 13 operating system, offering a user-friendly interface and seamless integration with Google's suite of services.
Google Pixel Tablet Specifications:
| Model | Pixel Tablet |
| --- | --- |
| Announcement | May 10th, 2023 |
| Release Date | June 20th, 2023 |
| Starting Price | $499 (£599, €679 and $AU899) |
| Colors | Hazel, Porcelain |
| Storage | 128/256GB |
| Display | 11-inch, 2560×1600 120Hz OLED |
| Processor | Tensor G2 |
| RAM | 8GB LPDDR5 RAM |
| Rear Camera(s) | 12.2MP |
| Battery | 7020mAh, 27Wh, 15W Fast charging |
| Android Version | Android 13 |
| Weight | 493g (17.39 oz) |
Pixel Tablet pictures:
You will find the latest pictures from the Pixel Tablet below, official photos courtesy of Google Store.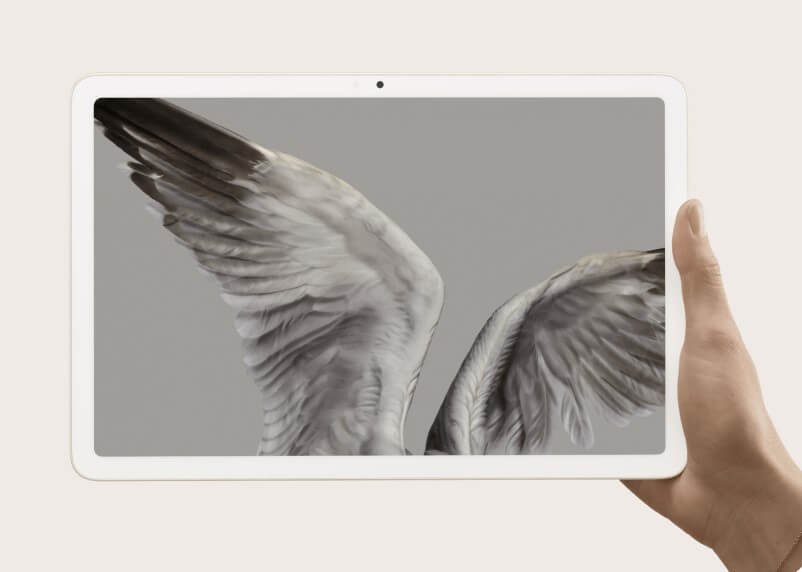 List of Pixel Tablet issues:
Pixel Tablet will definitely come with a lot of issues.
Has Google fixed the Pixel Tablet issues?
The pixel Tablet has not been released yet.
Is there a class action for the Pixel Tablet?
No class action as the the pixel Tablet has not been released yet.