Google launched his Pixel 7 and 7 Pro high end phone (ultra premium) in October 2022. Flagship smartphone using the newest home processor unit, the Google Tensor 2, they still managed to contain the price. Same prices as previous gen (great news) and still a lot cheaper than an iPhone.
The Pixel 7 Pro managed to get ranked 1st on DXOMark.
Google Pixel 7 Specifications:
| Model | Pixel 7 | Pixel 7 Pro |
| --- | --- | --- |
| Announcement | October 6th, 2022 | October 6th, 2022 |
| Release Date | October 13th, 2022 | October 13th, 2022 |
| Starting Price | $599 | $899 |
| Colors | Lemongrass, Snow, Obsidian | Hazel, Snow, Obsidian |
| Storage | 128, 256GB | 128, 256 or 512GB |
| Display | 6.3in OLED (1080p), 20:9, 90Hz | 6.7in OLED (1440p), 19.5:9, 120Hz |
| Processor | Google Tensor 2 | Google Tensor 2 |
| RAM | 8GB | 12GB |
| Rear Camera(s) | 50MP (Wide) + 12MP (Ultra wide) | 50PM (Wide) + 12MP (Ultrawide) + 48MP (Telephoto) |
| Battery | 4355mAh | 5000mAh |
| Android Version | Android 13 | Android 13 |
| Weight | 200g (6.9oz) | 204g (7.2oz) |
Pixel 7 pictures:
You will find the latest pictures from the Pixel 7 below.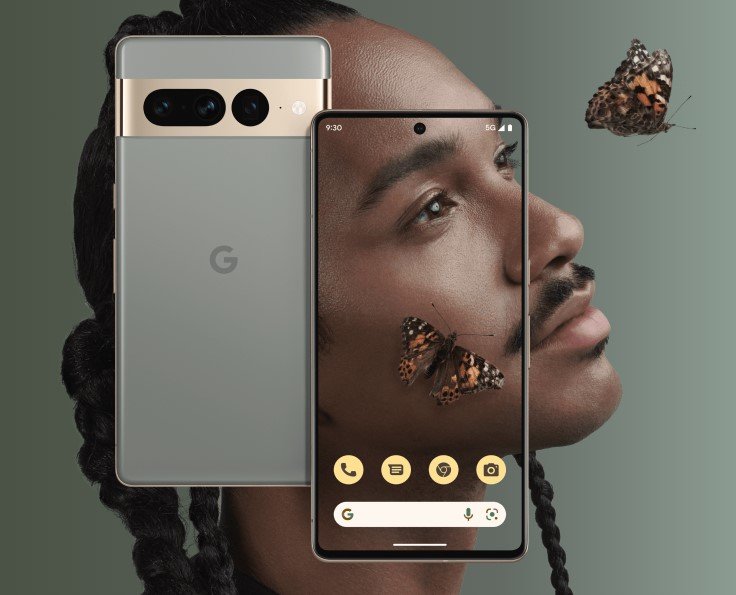 List of Pixel 7 issues:
Screen flickering:
The main problem with the Pixel 7 Pro is the occurrence of a flickering screen. Shortly after the release of the Pixel 7 series, users began reporting issues with the display. Many of these complaints highlighted problems such as the screen flickering and exhibiting unattractive green tints. In some cases, users even experienced vertical columns of white or yellow light on the screen.
For instance, one user mentioned, "Suddenly, the screen of my Google Pixel 7 Pro started to flicker, and none of the troubleshooting procedures have been able to fix it. I have exhausted all possible solutions."
Another user described the issue as follows: "The screen is flickering and appears to have screen burn-in, despite the absence of any such damage. Additionally, I have noticed that the area near the power button displays green pixels."
These reports indicate a widespread problem with the Pixel 7 Pro's display, characterized by an annoying flickering effect and the presence of abnormal green hues, as well as other unusual artifacts such as vertical columns of light.
Camera glass breaking / shattering:
Many user have experienced the camera back spontaneously breaking or shuttering on their Google Pixel 7 (seems to affect only the 7, not the 7 Pro). This is a really concerning problem that unfortunately can't be fixed by software updates. We are still waiting on Google to gather more informations, but so far they failed to acknowledge the defect and tell users to pay for the repair (about $200).
Pretty sure the cases will grow in the coming weeks and months and hopefully Google will replace every defective units that have a shattered camera glass for free.
Here is an example of the broken camera window: https://twitter.com/CSThrowaway/status/1607176567079190528
Battery:
Many users reported excessive battery drains. The Pixel 7 and 7 Pro, although having a bigger battery than previous gen, still struggle (in many cases) to last more than a day.
Fingerprint scanner:
Sluggish performance, sensor requirement multiple attempts when it's not simply not working. Google has still a lot of improvements to make regarding hardware
Has Google fixed the Pixel 7 issues?
Some small issues have been resolved via software updates, thankfully.
Is there a class action for the Pixel 7 ?
No class action yet for the Pixel 7 and 7 Pro. The number of problem so far is still relatively small, so unless a huge issue arise in the next months, there won't probably is any class action.