The Pixel Fold stands as a groundbreaking marvel, marking Google's entrance into the realm of foldable smartphones. Boasting an expansive 7.6-inch foldable AMOLED display featuring a remarkable 120Hz refresh rate, as well as a supplementary 6.4-inch cover display with an equally impressive refresh rate, this device is nothing short of extraordinary. Combined with the power of the Google Tensor 2 processor, 12GB of RAM, and the option of either 128GB or 256GB of storage, the Pixel Fold establishes itself as a force to be reckoned with.
Capturing life's moments has never been more exhilarating, thanks to the Pixel Fold's triple rear camera system. Comprising a 50MP primary sensor with optical image stabilization, a 12MP ultrawide lens, and a 48MP telephoto sensor with 4x optical zoom capabilities, this smartphone delivers exceptional photography prowess. Complementing the rear camera setup is the 11.2MP front-facing camera discreetly nestled within the punch-hole cutout of the cover display, providing stunning selfies and seamless video chats.
While the Pixel Fold carries a premium price tag (starting at 1799USD), its innovative form factor offers unparalleled versatility for both productivity and entertainment. If you seek a foldable smartphone that seamlessly blends the best of both worlds, the Pixel Fold is undeniably a prime choice.
For those in pursuit of a premium foldable smartphone that encapsulates a unique form factor and a myriad of versatile features, the Pixel Fold stands as an exceptional choice. Discover a new era of mobile technology with this groundbreaking device, but it comes at a hefty price ($1800).
Google Pixel Fold Specifications:
| Model | Pixel Fold |
| --- | --- |
| Announcement | May 10, 2023 |
| Release Date | June 28, 2023 |
| Starting Price | $1,799 |
| Colors | Porcelain / Obsidian |
| Storage | 256/512GB |
| Display | 5.8″ cover display / 7.6″ foldable AMOLED |
| Processor | Tensor G2 |
| RAM | 12GB |
| Rear Camera(s) | 50MP main, 48MP telephoto, 12MP ultrawide |
| Battery | 4821 mAh (10.5W fast charging) |
| Android Version | Android 13 |
| Weight | 10.0 oz (283 g) |
Pixel Fold pictures:
You will find the latest pictures from the Pixel Fold below, as soon as we will see the leaks coming in.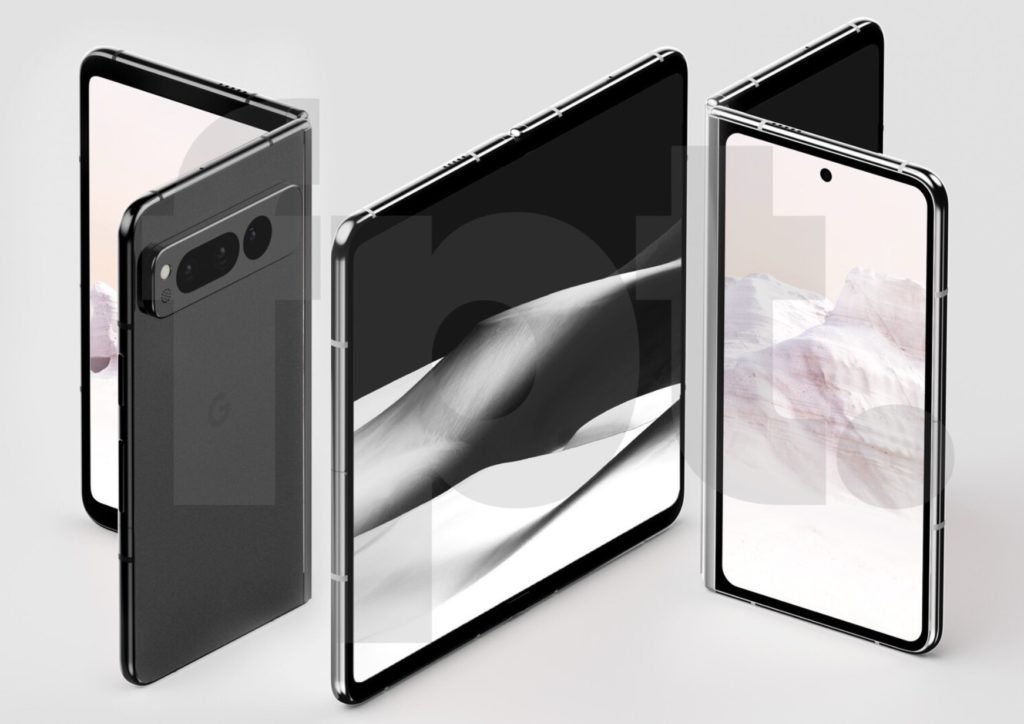 List of Pixel Fold issues:
Display vulnerability
the Pixel Fold's display can be easily damaged if it is bent too far. This is because the display is made of a thin and flexible material that is not very resistant to bending. As a result, if the Pixel Fold is bent too far, the display can crack or even break. This happened to reviewer Max Weinback.
Weinbach's experience suggests that the Pixel Fold's display is not as durable as some other foldable smartphones on the market. This is a potential issue for users who are considering buying the Pixel Fold, as it means that they need to be careful not to bend the device too far.
Screen protector peeling off
Some users reported a malfunction on their Pixel Fold display. This is the case of this redditor, crazymojo83 who had some problem with the screen protector of the Pixel Fold display. The factory display protector started to peel only a few hours after receiving the phone, and some weird lines appeared on the protector, like scratches. It may or may not be a defective unit, so we are monitoring the situation closely.
source: https://www.reddit.com/r/PixelFold/comments/14ku7r8/check_your_fold/
Has Google fixed the Pixel Fold issues?
The pixel Fold has not been released yet.
Is there a class action for the Pixel Fold ?
No class action as the the pixel Fold has not been released yet.