The Google Pixel Fold is the highly anticipated new smartphone from Google, due for release in the near future (2023?). The device will be Google's first foldable smartphone, and it is expected to have a number of impressive features that will make it a must-have for tech enthusiasts.
One of the standout features of the Google Pixel Fold is its flexible display. The device will have a large 7.6-inch AMOLED display that can be folded in half, allowing users to carry it easily in their pocket or bag. This flexible display will also offer users a larger screen size for watching videos and playing games, while being compact enough to take on the go.
In terms of performance, the Google Pixel Fold is expected to be powered by Google's in-house chip: Tensor G2. This will ensure that the device is able to handle the most demanding apps and games with ease. In addition, the device should come with at least 12GB of RAM, which will provide plenty of multitasking power.
The Google Pixel Fold is also expected to have a number of other impressive features, such as a long-lasting battery, support for wireless charging, and an in-display fingerprint sensor. All of these features will make the device a compelling choice for anyone looking for a powerful and versatile smartphone.
Google Pixel Fold Specifications:
| Model | Pixel Fold |
| --- | --- |
| Announcement | 2023 |
| Release Date | 2023 |
| Starting Price | $1,799 |
| Colors | ? |
| Storage | 256/512GB |
| Display | LTPO 120Hz |
| Processor | Tensor G2 |
| RAM | 12GB |
| Rear Camera(s) | ? |
| Battery | ? |
| Android Version | Android 13 |
| Weight | ? |
Pixel Fold pictures:
You will find the latest pictures from the Pixel Fold below, as soon as we will see the leaks coming in.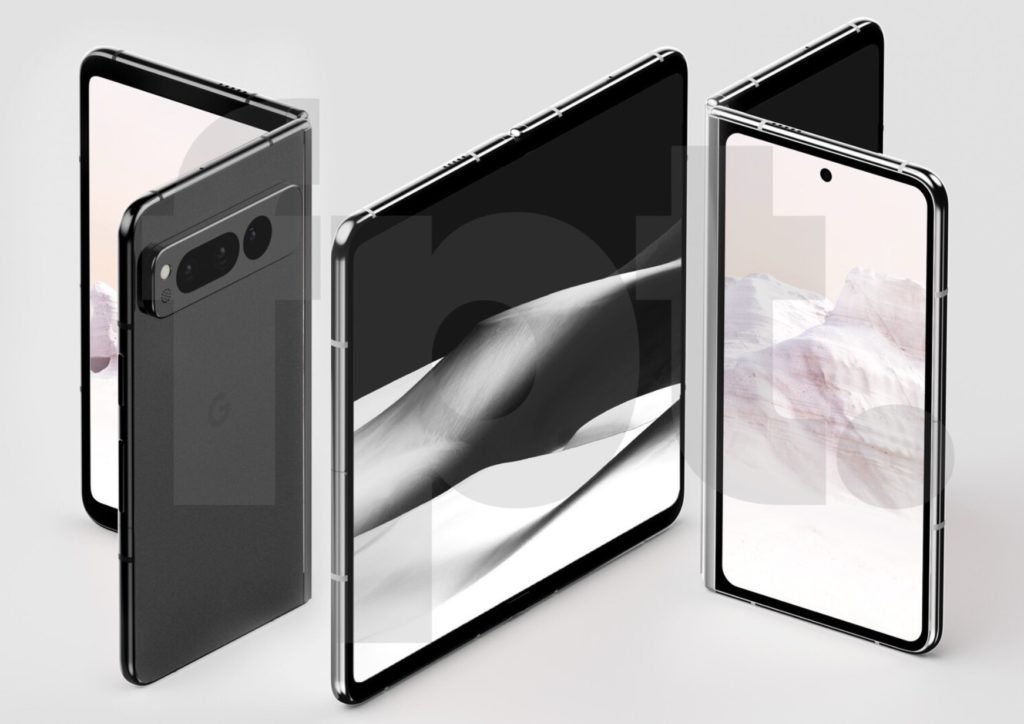 List of Pixel Fold issues:
Pixel Fold will definitely come with a lot of issues, especially since Google will be experiencing his first shot with folding phones. We all remember the shitstorm Samsung had to endure.
Has Google fixed the Pixel Fold issues?
The pixel Fold has not been released yet.
Is there a class action for the Pixel Fold ?
No class action as the the pixel Fold has not been released yet.